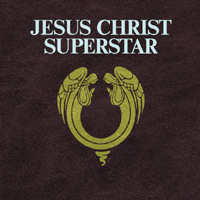 Studio Cast, 1970 (Decca, 2CDs)

(4 / 5) This tour-de-force rock opera, by Andrew Lloyd Webber and Tim Rice, presents Jesus Christ as a man at the center of a cult of celebrity while tracking the last week of his life in a respectful fashion. The composer-lyricist team succeeds in bringing the problems of both revered and reviled figures down to earth. Some of the songs examine the relationship of Jesus with his disciples ("Heaven on Their Minds") and his doubts about doing what's expected of him ("Gethsemane"), while others delve deeply into the character of the betrayer Judas, viewing his actions and their effects from multiple perspectives. The excellent cast conveys the richness of the story on the original recording , which preceded any of the stage productions.  As Jesus and Judas, respectively, Ian Gillan and Murray Head are perfect for their roles; their rangy, powerful voices are capable of handling the demanding score and complex characterizations. Yvonne Elliman, barely 18 at the time of the recording, is just right as the reformed sinner Mary Magdalene and offers the definitive performance of "I Don't Know How to Love Him." Although Barry Dennen is hardly a spectacular singer, he finds plenty of nuances in Pontius Pilate; his repudiation of Jesus in the "Trial Before Pilate" sequence is particularly powerful. Conductor Alan Doggett keeps the orchestra and the singers working at top form from beginning to end. — Matthew Murray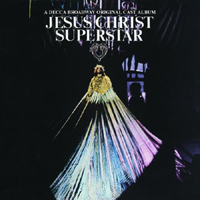 Original Broadway Cast, 1971 (Decca)

(3 / 5) Elliman and Dennen, the only two principal performers held over from the original recording, remain ideal on the Broadway cast album; if anything, in fact, they improved on their performances. The other singers are good, though generally lacking the hard-rock voices that make the first recording so exciting. Jeff Fenholt's Jesus is dramatically astute but underpowered vocally. Ben Vereen is a magnetic Judas, and Bob Bingham's bass makes his Caiaphas an often terrifying standout. The only major addition to the score is the lovely "Could We Start Again, Please?" for Mary Magdelene and Peter (Michael Jason). Unfortunately, this one-disc recording amounts to little more than a highlights album: Omitted are the overture, "What's the Buzz/Strange Thing Mystifying," "The Last Supper," and about six other songs and sequences. — M.M.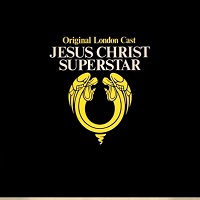 Original London Cast, 1972 (MCA) 0 stars; not recommended. This recording of highlights of the JCS score begins with a wholly unsatisfactory performance of "Heaven on Their Minds" by Stephen Tate as Judas: his voice is lacking in support and wan in quality, he frequently veers off pitch to an alarming degree, and as for the high notes, he either leaves them out entirely or lunges at them. Also sorely disappointing are Paul Nicholas, who displays a buzz-saw vibrato and an iffy upper register as Jesus; Dana Gillespie, bending notes and scooping her way through Mary Magdalene's beautiful songs; and John Parker as Pilate, talking rather than singing far too much of his role and delivering the rest of it an an off-putting, quasi-operatic style. In all four cases, it's hard to imagine that these were the most talented people available for the leads in the original London stage production of this hugely popular rock opera. One small positive note is that Paul Jabara gives a highly entertaining account of "King Herod's Song." This recording has been out of print for many years, and that is no great loss to the discography. — Michael Portantiere
Film Soundtrack, 1973 (Decca, 2CDs)

(2 / 5) The film version of Jesus Christ Superstar is musically faithful to the original property, with minor changes (mostly in lyrics) and no major cuts. One song, "Then We Are Decided," was added for Caiaphas and the priests, to limited effect. Director Norman Jewison plays up the story's intimacy, but in some sequences, this lessens the dramatic power of the work. The fine cast has Elliman and Dennen back again; they are  joined by Broadway's Bob Bingham, still imposing as Caiaphas, and Ted Neeley as Jesus (he had understudied the role on Broadway and played it on tour and in Los Angeles). Carl Anderson's Judas comes across most effectively on this recording, which is conducted by Andre Previn.  — M.M.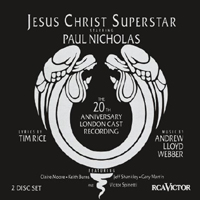 20th Anniversary London Cast, 1992 (RCA, 2CDs)

(2 / 5) Paul Nicholas, who played the title role in the first London stage production of Jesus Christ Superstar, should probably have avoided revisiting the part 20 years later. His acting here is fine, but his voice betrays his age, and he doesn't come across very well opposite the fresher-sounding Keith Burns as Judas and Claire Moore as Mary Magdelene. Gary Martin is an effectively creepy Caiaphas, and Jeff Shankley's contemplative Pilate is also good. While this cast recording is never outstanding, it's solid enough until its final track, "Could We Start Again Please?" The song is not presented in its proper slot in the show and is given an awful, Muzak-like rendition, complete with new Tim Rice lyrics that sound like they were written for just another bland pop song. — M.M.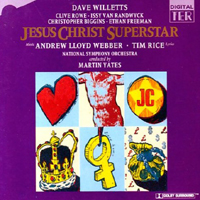 Studio Cast, 1996 (JAY, 2CDs)

(1 / 5) With its legit-sounding chorus and inappropriately leisurely tempos, this is one of the score's most ineffective presentations. There are a few good things here; the priests, led by Billy Hartman's Caiaphas, sound truly threatening, and Ethan Freeman's Pilate is good. But most of the recording comes across as a musical experiment gone terribly awry. Numerous questions arise: Why does Clive Rowe's Judas lack almost all the role's familiar pop inflections, however sumptuous his voice, and why is his enunciation of the lyrics nearly unintelligible? Why does Dave Willetts' Jesus sound 10 times as vicious as any of the people who want him crucified? Why does Issy van Randwyck spoil her otherwise fine Mary Magdelene with laughable embellishments in "I Don't Know How to Love Him?" Why does the "Crucifixion" sequence feature what sounds like a lounge piano player having an epileptic seizure? And why has "Could We Start Again Please?" again been moved out of the actual song order to the end of the disc? — M.M.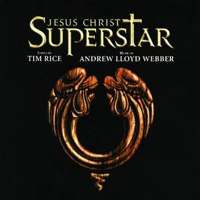 Studio Cast, 1996 (Decca, 2CDs)

(3 / 5) Joanna Ampil is one of the weakest Mary Magdelenes on record, and her performance mars this otherwise commendable recording of Jesus Christ Superstar. Never has it been more clear how much the contrast of Mary's emotions affects the balance of the show;  Ampil has so little bite in her songs that the character essentially becomes insignificant. But there are no flaws in the rest of the casting. Steve Balsamo's Jesus and Zubin Varia's Judas are terrific, and David Burt's Pilate is painted with a variety of vocal and emotional colors. In a surprisingly enjoyable turn, Alice Cooper appears as Herod, lending authority and subtle humor to a role that is often overplayed. The orchestra here sounds a bit thin, but despite that fact, a few lyric changes, and Ampil's performance, this album is quite good overall. — M.M.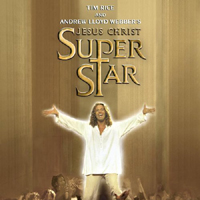 Video Soundtrack, 2000 (Sony)

(2 / 5) This recording of highlights from a television production of Jesus Christ Superstar may be lacking in terms of completeness — no "This Jesus Must Die" or "Damned for All Time/Blood Money" — but certainly not in energy. If Jerome Pradon's Judas isn't one of the most vocally accomplished on record, it's a performance of considerable dramatic power. Renee Castle as Mary Magdalene, Tony Vincent as Simon Zealotes, and Frederick B. Owens as Caiaphas perform admirably, but the casting is otherwise less sure. Although Glenn Carter acts well enough in the title role, his singing is weak; he delivers some of his high notes in a falsetto that's not well supported, and his rendition of "Gethsemane" is rather gutless. Fred Johanson is superb in "Pilate's Dream" but over-emotes destructively in "Trial Before Pilate." — M.M.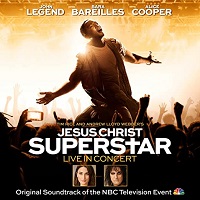 Television Cast, 2018 (Masterworks Broadway)

(4 / 5) Here's the overall strongest recording of JCS in years. It features the cast and musicians of a live TV production, although apparently the performances of the songs presented here are not the "live" versions heard in the actual telecast, but were previously recorded. John Legend sings the role of Jesus with such great beauty and intensity of emotion that many listeners will find it easy to forgive him for shying away from or singing alternates for the highest notes. At the other end of the musical scale, while Norm Lewis really doesn't have the bass register necessary for the lowest reaches of Caiaphas's music, he sings the bulk of that role better than anyone else on record. Brandon Victor Dixon as Judas has no problem whatsoever with any notes at either end of his range, and his vocal portrayal ranks right up there with the very high standard that has been established for this extraordinarily challenging role. Ben Daniels doesn't make much of an impression as Pilate, either positive or negative, but Sara Bareilles's pop alto is thoroughly enjoyable in Mary Magdalene's musical moments, and while Alice Cooper seemed frail and disengaged as King Herod in the live telecast, his audio-only performance is fine if not as much fun as one might have wished. The large orchestra sounds great as recorded in a very pleasing acoustic.   — M.P.