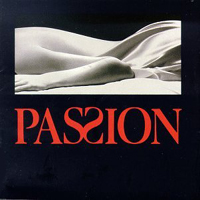 Original Broadway Cast, 1994 (Angel)

(3 / 5) One of Stephen Sondheim's most daring achievements, Passion is also one of his most divisive: Some people respond to the work's uncompromising nature, while others find its story off-putting from beginning to end. Nevertheless, the score is committed and, yes, passionate. With a book by James Lapine, the show is based on Ettore Scola's 1981 film Passione d'Amore, which was adapted from Igino Ugo Tarchetti's 1869 novel Fosca. It concerns an Italian military officer named Giorgio who is obsessively pursued by and eventually falls in love with an unattractive, infirm woman named Fosca — much to the chagrin of his lover, the already-married Clara. While many of the show's situations border on the melodramatic, there's a brutal honesty about the characters' actions and feelings that gives Passion just the bite and heat it needs. The recording runs under an hour, and omits much music and dialogue, but what's included is lush and heavily emotional. These songs embrace or suffocate you as they define every facet of the intertwining relationships at the musical's core. Jere Shea (Giorgio), Donna Murphy (Fosca), and Marin Mazzie (Clara) give rich performances, pulsing with blood and full of heart. Murphy, in particular, brings a startling intensity to her every spoken and beautifully sung word. The supporting cast members have little to do, but both Gregg Edelman as Fosca's cousin and Tom Aldredge as a military doctor are fine. — Matthew Murray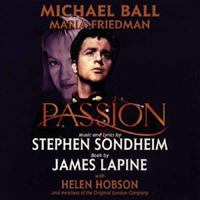 Original London Cast, 1997 (First Night)

(3 / 5) This recording is almost 20 minutes longer than the Broadway album, containing more music as well as dialogue, but both are roughly equal in terms of performance quality. Maria Friedman's Fosca is more strident than Donna Murphy's; her portrayal is not as well layered and, therefore, is less sympathetic. Michael Ball brings a raw sexual energy to the role of Giorgio. Helen Hobson, as Clara, presents a casting problem: She seems harsh, cold, and false in her declarations of love for Giorgio, which somewhat reduces the overall effect of the piece. But, in supporting roles, Hugh Ross and Paul Bentley sound more dynamic than their New York counterparts. Fans of Passion will want to have both the Broadway cast album and this one. — M.M.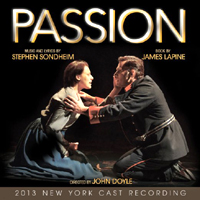 Off-Broadway Cast, 2013 (PS Classics)

(3 / 5) The uncountable problems that plagued John Doyle's 2013 Off-Broadway production of Passion matter far less on this recording than they did in the theater. Ryan Silverman and Judy Kuhn embrace their inner smoldering as Giorgio and Fosca, turning out performances of tangible if not expansive feeling that sell all the basic emotions at the musical's heart. Though we get rather less fire and urgency than on the OBCR, their interpretations work given the generally pulled-back atmosphere of the proceedings, and Jonathan Tunick's smart reductions of his own original charts (carefully conducted by Rob Berman) are in line with an appropriately intimate experience. The characterizations of the supporting cast, including  Stephen Bogardus as the Colonel and Tom Nelis as the Doctor, are understated, but not destructively so. Rebecca Luker, who for the recording spelled the sidelined-by-illness third star, Melissa Errico, sounds older and more distant than Silverman and Kuhn, which results in a wobblier-than-ideal love triangle. Still, a bomb of a revival producing a reasonably persuasive recording is an achievement worthy of note by understandably incredulous Sondheim fans. — M.M.