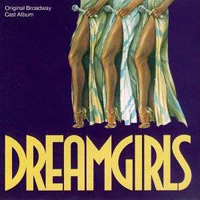 Original Broadway Cast, 1982 (Geffen/Decca Broadway)

(2 / 5) What were they thinking? The most exciting Broadway score of the 1980s was carved up to fit on one disc, and thereby was stripped of its narrative drive and emotional punch. But what a score! Under the whip hand of director-choreographer Michael Bennett, librettist-lyricist Tom Eyen and composer Henry Krieger created a musical loosely based on the story of Diana Ross and the Supremes. This is no trashy tell-all; rather, Dreamgirls is an American epic, tracking no fewer than eight major characters as they climb to the top of the music industry. It's a musical melodrama about ambition, adultery, lies, corruption, and betrayal, set to an irresistible Motown beat. Moreover, the authors have much to say about show business as a pathway to assimilation for black Americans, and the high cost of success. The disc preserves Harold Wheeler's non-stop orchestrations and Cleavant Derricks' electrifying vocal arrangements. The cast, including Sheryl Lee Ralph, Loretta Devine, Ben Harney, and Derricks, is first-rate — but Jennifer Holliday's performance as Effie, the Dreamgirl who is cast out of the group and betrayed by her scheming lover/manager, seems more and more mannered upon repeated listening. Her rendition of the first-act finale, "And I Am Telling You I'm Not Going," caused standing ovations in the theater; hearing it today, you may be unnerved by her wild, unrestrained vocalizing. Still, the big disappointment of this disc is what's missing from it. Among the cuts are "Heavy," the number that signals trouble brewing in the group, and much of the dazzling opening sequence that introduces all of the major characters. A remastered and expanded CD edition of this album does offer a little more material in the tracks "Driving Down the Strip," "It's All Over," and a reprise of the title track "Dreamgirls" for the finale, but much of the score is stil missing because it was not recorded during the original sesssions. While there are moments of excitement here, this groundbreaking musical didn't get the treatment it deserved in the recording studio.  — David Barbour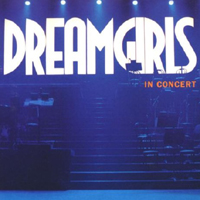 Concert Cast, 2002 (Nonesuch, 2CDs)

(5 / 5) This recording, based on a benefit concert presented by The Actors' Fund, is an embarrassment of riches. The cast is led by divas Audra McDonald, Heather Headley, and Lillias White, and even the smaller roles are filled by the likes of Alice Ripley, Emily Skinner, Brian Stokes Mitchell, Malcolm Gets, Norm Lewis, and Patrick Wilson. Most important, the recording redresses a historical injustice by preserving the show in its entirety, giving listeners full access to the dramatic reach of the Krieger-Eyen score. It also preserves the Effie of Lillias White, a veteran of the original Bennett production. White's sassy, spiky, yet deeply vulnerable performance is tops; she sings "And I Am Telling You I'm Not Going" as a hair-raising aria of heartbreak and rage, while her rendition of Effie's Act II anthem "I Am Changing" is triumphant. McDonald and Lewis turn the duet "When I First Saw You" into a shattering confrontation, and Headley stirs up a whirlwind of comic fury as she tells off her married lover in "Ain't No Party." When all three ladies tear into the title number, you'll be in Diva Heaven. There's also fine work from Billy Porter as a James Brown-like figure whose career is skidding, and Darius de Haas as the group's ambitious songwriter. The recording is pure gooseflesh from beginning to end, and one of the few really essential cast albums of the decade.  [Ed. Note: Although this is presented as a live recording of the concert, it seems that a great deal of it was actually redone after the fact in a studio.] — D.B.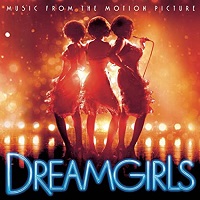 Motion Picture Soundtrack, 2006 (Columbia/Urban Soundtraxx)

(3 / 5) Bill Condon's seductive film version of Dreamgirls applies a patina of Douglas Sirk-style glamour to the narrative, but the soundtrack recording is a middling affair. The "deluxe edition," which runs to 36 tracks across two discs, is much more complete — unless you turn to a streaming service like Spotify or Amazon, in which case say goodbye to a dozen tracks, including the infectious opener "I'm Looking for Something" and the climactic "Hard to Say Goodbye." All 12 are missing from the highlights disc, with the exception of "Hard to Say Goodbye" — which, again, is not available to stream. (Confused yet?) The best reason for getting either edition is Jennifer Hudson, whose "And I Am Telling You I'm Not Going" throbs with heartbreak and fury. "I Am Changing," her Act II self-affirmation, is another jolt of electricity. Beyoncé, ideally cast as the Diana Ross-like Deena Jones, has fewer opportunities, given her full workload of mostly girl-group numbers. Oddly, she is cut out of "When I First Saw You," here made into a solo for the underpowered Jamie Foxx as Curtis, her Svengali-like lover/manager. (An unimpressive duet version is included in the extras.) But Beyoncé does her considerable best by "Listen," a wrenching new aria that lays out Deena's motivation for betraying Curtis. Other additions to the score include "Love You I Do," a solo for Hudson that sounds like an '80s-era Whitney Houston B-side; and "Patience," a dullish trio for Eddie Murphy (solid as Jimmy, the fading James Brown figure), Anika Noni Rose (as Lorell, his disenchanted lover), and Keith Robinson (as C.C. White, Effie's brother and the group's songwriter). Overall, the soundtrack score is full of pluses and minuses: "Heavy" is reduced to 90 seconds and stripped of its dramatic exchanges, but "It's All Over," in which open warfare breaks out among the characters, really crackles. These collections are probably best enjoyed by Hudson fans and Beyoncé completists. A club mix version of "And I Am Telling You I'm Not Going," included in the extras, is mad camp — it's a tragedy you can dance to! — D.B.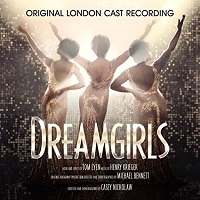 Original London Cast, 2017 (Masterworks Broadway)

(3 / 5) It took Dreamgirls 35 years to reach London in a production, staged by Casey Nicholaw, that was intended to transfer to Broadway. It never got there, but it yielded a solid cast recording that prioritizes vocal pyrotechnics over incisive characterizations. (The album was allegedly recorded live, but the audience is heard only sparingly.) The main attraction here is Amber Riley, a veteran of TV's Glee, who delivers the youngest-sounding Effie of any recording. This is an asset in the early sequences, when the characters, are teenagers, less so when Effie morphs into the sadder-but-wiser woman of "I Am Changing." Nevertheless, despite some notably slow tempi, Riley's two big solos are shiver-inducing. Other standouts include Joe Aaron Reid, incisive as Curtis, and Liisi Lafontaine as an appealingly coltish Deena. In terms of changes to the score, the sizzling Act II opener depicting the Dreams' Vegas act (seen in the 1987 Broadway revival and heard on the 2002 recording) has been reworked but not improved, and "Listen" is reimagined as a duet marking Deena and Effie's pained reunion after years of estrangement. Again, as in the movie, the number adds some welcome emotional heft. If you can't find the 2002 concert cast album, this is an acceptable alternative; but it lacks some essential connective tissue, the high-pressure approach pushes every number to finale level, and a certain musicality is missing. If Dreamgirls is going dazzle, it needs room to breathe. — D.B.