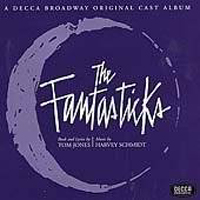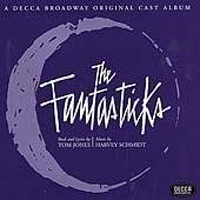 Original Off-Broadway Cast, 1960 (MGM/Decca )

(5 / 5) There's a reason why the original Off-Broadway production of this show ran for more than forty years. The prototype for every little Off Broadway musical with big hopes, it has never been equaled. Tom Jones, adapting a little-known play by Edmond Rostand, spun a slender fable about a young couple whose fathers scheme to bring them together by pretending to separate them. What's important, however, are Jones' casually poetic words, Harvey Schmidt's elegantly understated melodies, and the simple, piercing insight that many people can't appreciate happiness until they lose it. Schmidt's witty, melancholy tunes and jazz-piano harmonies mesh beautifully with Jones' lyrics, which are alternately tender, tart, and ironic, but always full of feeling. The leads are superb: Kenneth Nelson and Rita Gardner capture the young lovers' wide-eyed naiveté without a trace of condescension. As their fathers, William Larsen and Hugh Thomas are a pair of cheerful fools, doling out parental advice in "Never Say No" and "Plant a Radish." Best of all is Jerry Orbach as El Gallo, the narrator and catalyst; his rendition of "Try to Remember" sets the show's tone beautifully. In a score that includes the gorgeous "Soon It's Gonna Rain," the acidic "This Plum Is Too Ripe," and the driving "I Can See It," it's hard to choose favorites. Shot through with romance, wit, and sadness, The Fantasticks is unique among musicals. — David Barbour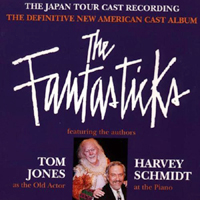 Japan Tour Cast, 1993 (DRG)

(2 / 5) This is the cast album of a Japanese touring production of The Fantasticks that featured Jones in the role of Henry, the old actor, and Schmidt at the piano. It's a competent performance, but it never delves into the show's deep feelings of loss and regret. Alfred Lakeman (El Gallo), Sam Samuelson (Matt), and Chiara Peacock (Luisa) are all acceptable in their roles if somewhat lacking in personality. The recording contains many dialogue sequences that add little to one's enjoyment; in fact, some scenes are quite tedious. A bonus track offers "A Perfect Time to Be in Love," written for Robert Goulet as El Gallo to sing in a 30th anniversary tour of the show. It's a sweet tune that fits in well with the rest of the score. — D.B.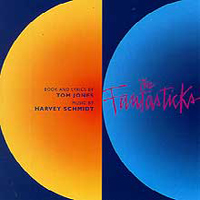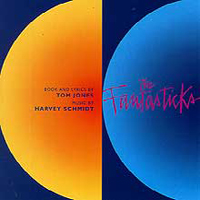 Kings College School Wimbledon Cast, 2000 (JAY)

(1 / 5) This is a pleasant, competent, totally undistinguished recording. The young cast is enthusiastic, but the El Gallo, Andrew Nicolaides, is vocally weak, while Ian Goodman and Mark Lowe sound far too young to be playing the fathers. As Matt and Luisa, Robin Chalk and Amber Sinclair are reasonably good; still, this is the most unsatisfying recording of this score, and one of the least necessary cast albums ever. [Note: The Fantasticks was televised in 1964, starring Susan Watson, John Davidson, and Ricardo Montalban, and a movie version was released in 2000, starring Jean Louisa Kelly, Joey McIntyre, Jonathon Morris,and Joel Grey, but neither yielded a commercially released audio recording.] — D.B.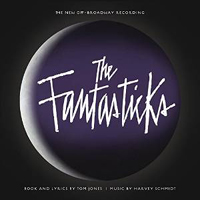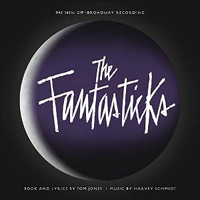 Off-Broadway Cast, 2006 (Ghostlight)

(4 / 5) The original production of The Fantasticks closed in 2002, after 42 years and 17,162 performances, partly a victim of changing real estate values in Greenwich Village. The show returned only four years later at a Midtown theater. In addition to being delightful in its own right, the 2006 cast album is a valuable record of the politically corrected lyrics that are now part of the standard licensed edition. Unsurprisingly, the biggest changes involve "It Depends on What You Pay," which previously made extensive comic use of the word "rape" (in the sense of "abduction"). The new lyrics strain a bit to find replacement words for rape — but the rewrite was felt necessary due to changing sensibilities, and the basic charm of the piece is not disturbed. The outstanding member of the 2006 cast is Santino Fontana, now a Broadway (and television) star; he brings a real tenderness to the role of Matt, the young lover, along with his fine vocal technique. As Luisa, the light of his life, Sara Jean Ford doesn't have Rita Gardner's daffy charm, but she lends a feisty quality to the character that's quite appealing. Other company members of note are Burke Moses as a nicely overripe El Gallo, and Martin Vidnovic and Leo Burmester, a solid pair of vaudevillians, as the fathers. Providing an extra touch of authenticity is "Thomas Bruce" — Tom Jones, using a stage name — in the role of Henry, the old actor. Like the 1993 recording, there are too many dialogue sequences here, but still, this version can confidently stand up to the 1960 original. There's one intriguing extra: "Have You Ever Been to China?", a duet for Luisa and El Gallo that was cut following a 1959 staging at Barnard College and replaced with "Round and Round." The latter song is vastly superior, but the former is fun to hear. — D.B.