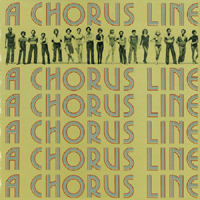 Original Broadway Cast, 1975 (Columbia/Masterworks Broadway)

(5 / 5) In 1975,  A Chorus Line was a phenomenon. The conception of the show began with Broadway wunderkind Michael Bennett's idea that there might be a musical to be made from the stories of the lives of Broadway's dancers, a group that was undervalued and overlooked at the time. Bennett got together a bunch of these "gypsies," many of whom would go on to be in the original company of A Chorus Line, and urged everyone to talk about their lives, all the while taping the conversations. From those tapes, Bennett along with librettists James Kirkwood and Nicholas Dante, composer Marvin Hamlisch, and lyricist Edward Kleban shaped the material through a series of workshops at The Public Theater. Both achingly real and thrillingly theatrical, the show premiered there to ecstatic reviews and quickly moved to Broadway, where it became a massive hit. The setting is an open audition of dancers for an unnamed Broadway musical, during which the show's director, Zach, sets his final 16 hopefuls in a line and proceeds to inquire about their lives. Some of the dancers offer humorous anecdotes ("I Can Do That"), others share painful stories (the moving "At the Ballet"). From beginning to end, this original Broadway cast recording feels like lightning in a bottle. The definitive cast performs with a gumption that's palpable to the listener, expressing each character's desire to dance and their need get the job. As Cassie, a veteran dancer who's hoping for a second chance at her career and who also has a complicated history with Zach, Donna Mckechnie is exceptional. (She won a Tony Award for her performance. )Though we don't get to see any of her beautiful dancing here, her vocals are the most impressive of any Cassie, and the sheer desperation in her delivery of "The Music and the Mirror" resonates deeply. There's also Priscilla Lopez as the bouncy Diana, Kelly Bishop as the cynical yet vulnerable Sheila, Sammy Williams as the conflicted Paul, and Pamela Blair as the brassy Val — but, truthfully one could keep going on and on about each cast member's contribution. The score remains a classic, with Kleban's conversational lyrics seamlessly flowing in and out of dialogue as Hamlisch's melodies display great variety in style and emotion, from pulsating anxiety (the opening "I Hope I Get It") to classic show biz razzle-dazzle (the finale ,"One"). Though the grand montage "Hello Twelve, Hello, Thirteen, Hello Love" is only represented here in chunks, and the music-and-dialogue sequence "And…" wasn't recorded at all, there are no serious complaints about this truly great cast album. Fun fact: Due to the small budgets for the workshops, Bennett was unable to afford a solo orchestrator to work on the entire show, so he instead hired three — masters Hershy Kay, Jonathan Tunick, and Bill Byers — to individually orchestrate various musical numbers. The fact that the work of these three men never feels disjointed and comes together as a beautiful whole is representative of the theme of A Chorus Line in general. — Matt Koplik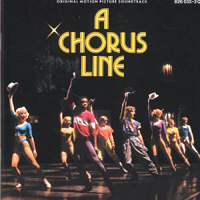 Film Soundtrack, 1985 (Casablanca/Polygram) No stars; not recommended.  With its inherent theatricality and non-traditional story structure, A Chorus Line was always going to be a difficult property to adapt for the screen, even in the best of hands. But that hardly excuses Richard Attenborough's bafflingly misguided interpretation. The soundtrack recording provides numerous examples of the film's wrongdoings, which include giving "What I Did For Love" to Cassie as a solo and replacing "The Music and the Mirror" and the "Hello Twelve…" montage with, respectively, the inferior "Let Me Dance For You" and "Surprise, Surprise." Also unfortunate are Ralph Burns' synthesizer-heavy orchestrations. In fairness to Burns, though his work here is busy and rather cheap sounding, anyone who watches the movie (but why would you?) can see that the director and producers were aiming for a hip, modern, '80s look and sound, so it's likely they imposed that vision on the Broadway-favorite orchestrator.  Director Attenborough managed to cast an able company of dancers, but his and screenwriter Arnold Schulman's terrible creative decisions bar any of them from truly succeeding. While Allyson Reed does a commendable job as Cassie, having her sing the show's anthem, "What I Did For Love," as a solo was, as noted, a huge misstep; it robs the company of the proud defense of their sacrifice for their art and instead puts a tighter spotlight on Cassie, so that the story suddenly becomes very specific rather than achieving the universality  that Michael Bennett fought hard for in the original stage show. Similarly, while Gregg Burge as Richie does his best with "Surprise, Surprise," that number focuses purely on one character's sexual awakening, rather than offering detailed glimpses into the adolescence (the pain, the humiliation, the joy) of each dancer on the line. For film students, A Chorus Line provides a textbook example of how not to adapt a successful musical to the screen. For Broadway fans, you're better off pretending this soundtrack recording doesn't exist. — M.K.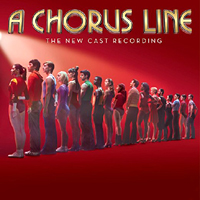 Broadway Cast, 2006 (Masterworks Broadway)

(3 / 5) If the original cast album of A Chorus Line provides a rush of adrenaline, this respectful recording plays like a reference guide for those who might be new to the score. Just about every note and every lyric is carefully set down — though "And…" is still sadly unrepresented — with a cast that makes sure not to impose negatively on the Chorus Line legacy. While this approach is a far more welcome alternative to that of the disastrous movie version, it makes for a rather bland recording. From the piano intro of "I Hope I Get It" through to the grand finale, "One," the listener can sense the conductor, cast, and orchestra taking great pains to not have a single hair out of place. This delicate attitude takes away much of the energy and urgency that make A Chorus Line so compelling, and it keeps most of the very talented company from putting their own personal spin on their characters. That said, there are some major highlights here. As Diana, Natalie Cortez offers an impassioned and vulnerable interpretation of "Nothing," and if Jessica Lee Goldyn isn't quite as brassy as Pamela Blair, her "Dance: Ten, Looks: Three" is comically endearing. Best of all, for the first time, the "Hello Twelve…" montage is recorded in its nearly 20 minute entirety! If nothing else, that alone makes this recording essential for Broadway fans. — M.K.