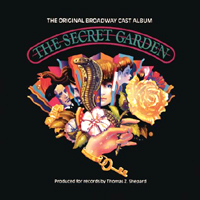 Original Broadway Cast, 1991 (Columbia)

(5 / 5) The Lucy Simon-Marsha Norman musicalization of the beloved Frances Hodgson Burnett novel The Secret Garden worked its charm on Broadway for more than 700 performances. The writing, cast, and production were all first-rate, as is this cast album. A generous helping of dialogue on the recording helps establish the show's story and its atmosphere. Norman's intelligent, well-crafted lyrics (printed in the CD booklet) and Simon's masterful score are even more rewarding with repeated listening. Mandy Patinkin, Rebecca Luker, Daisy Eagan, Robert Westenberg, John Cameron Mitchell, and Alison Fraser give well-sung performances rich with musical nuance and detailed characterization. Among the album's highlights: Fraser has the chipper "If Had a Fine White Horse" and the closest thing in the show to an anthem, "Hold On." Patinkin and Westenberg sing the powerful "Lily's Eyes" to perfection. Mitchell is winning in a pair of quirky numbers, while Luker and Patinkin share the superb love duet "How Could I Ever Know?" Eagan is at the center of it all with her Tony Award-winning performance, well represented in dialogue and song on this splendid CD. — Morgan Sills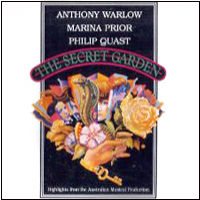 Highlights With Australian Cast, 1995 (Polydor)

(2 / 5) Anthony Warlow, Marina Prior, and Philip Quast lead the cast of this recording, which consists of only eight selections from the score of The Secret Garden. The performances run the gamut from excellent to troubling. Tom Blair starts things off with a sluggish "Winter's on the Wing." Warlow's "Race You to the Top of the Morning" and "Where in the World" are strong, and his "How Could I Ever Know?" with Prior is also effective. But Mary Lennox (Samantha Fiddes) is barely present here, showing up only to do her half of"Wick," and Susan-Ann Walker doesn't have the necessary power for "Hold On." The orchestra, though full-sized, sounds strangely thin at times. — M.S.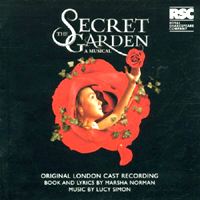 Original London Cast, 2001 (First Night)

(4 / 5) A radically different Secret Garden is heard here, the show having undergone major rewrites for tightening and focusing purposes. The restructuring does a great job of helping to tell the story. Other bonuses include a large and lush orchestra and a goodly amount of underscored dialogue with enhancing, evocative sound effects. On the whole, the singers are less successful than those on the Broadway album in terms of musicality and characterization, but there's one exception: the ultra-sharp performance of Linzi Hateley as Martha. In good company with her on this disc are Freddie Davies as Ben and some impressive chorus boys in the "Garden Suite." But Craig Purnell struggles with the notes and lyrics of "Winter's on the Wing," Philip Quast lacks bravura, and Meredith Braun doesn't sound quite right in "How Could I Ever Know?" — M.S.